I am taking the liberty of passing on the details of an email I have received from Rob Williams who leads the Finance Team in the Fulham Office. He and I travelled to Kenya in January.
It seems the crisis brought on by drought continues. The following text messages have been sent by Edward Buria to Rob.
13/08
"Checking with you if there could be some funds in the crisis funds, we still remain in great need of assisting our brothers and sisters in the affected places. Thanks Edward"
18/08
"We have large large payments to make as several dams are completed and rendered for. God bless. Edward"
21/08
"Am deep deep in Samburu leading out team in relief supplies as the situation has become so bad… God is with us!"
If you would like to make a donation this can be made online or sent to the Fulham office at:
The Finance Team
Newfrontiers
The Matrix Complex
91 Peterborough Road
Fulham
London
SW6 3BU
Some web-links were also attached. Link 1, Link 2, Link 3.
An extract from one of them written by Edward states: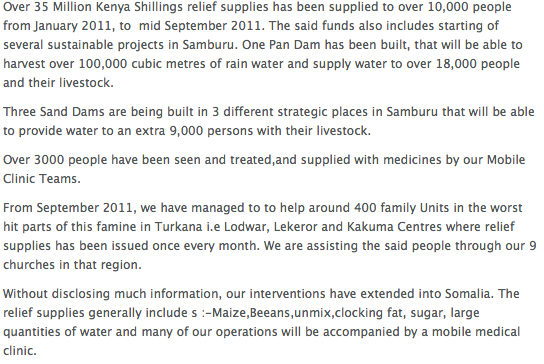 Thousands saved from death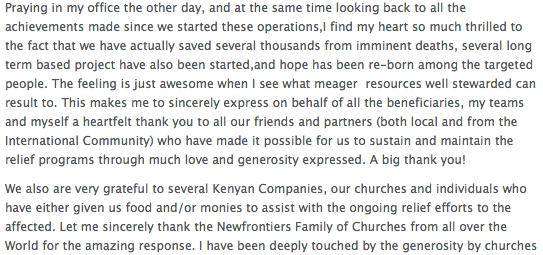 Tweet This