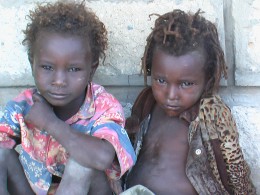 Starvation and Dehydration
I am breaking into my series on Planning for Ministry since the situation in Kenya is dire and I want to share with you the text messages I have been receiving from Edward Buria, who leads the Newfrontiers churches in Kenya, during this very severe drought.
Water is in very short supply and it has become necessary for Edward and his team to transport it from Meru (4 hours from their centre in Samburu). Obviously this has severe limitations. They are now seeing people die of dehydration and starvation.
What you can do
Please pray for:
1. Rain
2. Wisdom for Edward, his team and the pastors who are seeing their people suffer and die
Please consider giving finance by cheque or online
Edited sms messages are:
Jan 6
Hi Nigel. Our year has started on a rather challenging note as we find ourselves battling a severe drought – our friends in Samburu badly hit….may we have much prayer from our churches. Thank you and God bless you. Edward
Jan 20
Hi Nigel. Our team just arrived from Samburu where they had taken some relief supplies. They have come back with some very sad news of losing 2 members to famine in our Liksin Church. The situation so so bad. Am having another meeting in the afternoon to map out our response to the targeted will be more successful. We will have to include supply of water in the next operation. To those praying 4 us, give them this latest update. Thanks Edward
Jan 21
Important decisions that I and my teams have taken as a result of the ongoing drought/famine where were are working. Since its clear that the Climate has changed, we are to increase on water projects in the affected areas 4 domestic/where possible animal use. We are to do 3 major dams in Samburu that will harvest enough water from rains. We are to include water supplies in Samburu along other relief supplies also a bit of medical camps….. Please pray with us 4 resources, so far we have had average local response and very few external response. Thanks 4 your continued prayers. Edward
Feb 4
Hi Nigel. Would appreciate your prayers as I lead our team to Samburu tomorrow. The situation there remains very bad. We are doing everything we can in assisting. God bless. Edward
Feb 5
Its been very emotional 4 me seeing human beings who are like forgotten chasing after us to give them anything to eat or drink all the way from Wamba to Maralal (two major towns in Samburu) then listening to story of how some have lost their loved ones to starvation and dehydration..how others are just wandering 4 days looking 4 water and food. Then seeing all rivers and water collection points all dried up. I mean its been so emotional 4 me. Thanks 4 ongoing prayers. Edward
I also received this email on Feb 1st
Another drought …………….another crisis
Kenya is going through yet another severe drought that has again affected over 2 million Kenyans with severe food shortages in / around the following areas:
(1) Northern parts of Kenya
(2) Lower Eastern parts of Kenya
(3) Coastal regions
We have around 22 churches in Samburu i.e. West / East Samburu – We have lost 2 members in our Lksini church in Wamba to starvation / dehydration.  We are currently sustaining around 750 families in Samburu and an extra 200 in Eastern and Coastal regions.
Our Interventions at the moment include:-
– Water in bottles / Jericans
– Maize
– Beans
– Unimix  and alongside all this, medical clinics.
If you wish to make a donation please either give online or make cheques payable to 'Newfrontiers' (mark for the Kenya Crisis Fund 2011) and send to
Finance Team
Newfrontiers
The Matrix Complex,
91 Peterborough Road,
London, SW6 3BU
UK
Tweet This
Tags: Drought, Famine, Relief and Development