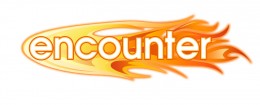 Encounter Camp
Many churches are in touch with people who are 'broken' through addictions and life-controlling issues. I am impressed by Jim Harper's vision to help them and the fruit of the last ten years. Maybe you know someone who could benefit? Here is some more about the Camp.
Vision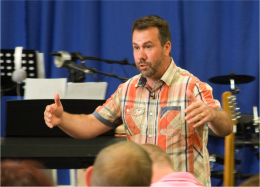 Some years ago, God spoke to Jim Harper (an elder of Hope Church, Worcester, UK) about gathering people together for supernatural breakthroughs.  "In the Spirit I saw addicts getting healed and set free, broken people being made whole…" says Jim. It is out of this that Encounter began.  Encounter is a five-day camp held in the heart of the Worcestershire countryside and has been running since 2006. People from all over the country attend; it is for adults who are connected to a Church or Christian project.
The aim of Encounter is to provide an environment for broken people to encounter God and be set free.  During the five days Encounter delegates enjoy evening worship, teaching and ministry, and daily activities such as team games, drama and art workshops as shown on this video.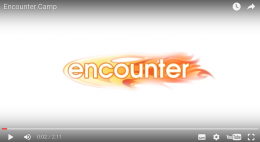 Testimonies
They have seen God's power breakthrough in many people's lives.  This is just one of those stories:
"I was brought up in foster care from the age of 4 and got introduced to the occult when I was 14. That quickly became part of my everyday life. When I turned 21 social services dropped off and very shortly afterwards I was faced with the very real prospect of homelessness which is why I started using the soup run, staffed by a bunch of "goodie two-shoe Christians" (as I viewed it at that time).
On the Wednesday afternoon I pulled a leader aside and told him I wanted to become a Christian. I repented of my sins and gave my life to Christ. At that moment I got nothing. People said they had a sense of peace and felt a love they had never felt before. All I felt was disappointment.
In the evening, after worship & preach, anyone wanting baptism in Holy Spirit or a gift from God went to the back of the barn. I went and was baptised in the Holy Spirit.
The rest of the week was brilliant. I saw things in a totally different way. The Bible started to make sense. I began to pray. From that day I totally changed, and this change has continued ever since"
Simon Allen, Manager of the Jericho Road Project at King's Church, Catford, and one of the Encounter project leaders said this about the camp: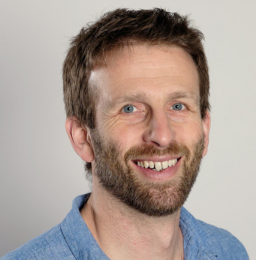 "Encounter Camp has become an essential part of the year's plans.  By being together, having fun and meeting with God, lives are changed.  I know that when people go to Encounter a few months work can be done in a few days."  .
A developing vision
Over the years they have seen many great things, but there is so much more yet to see according to Jim's vision. So they are looking to God for more of His presence, more breakthrough and more lives transformed. As well as this they aim to support and plant projects and Churches that are reaching some of society's most broken and disadvantaged people. The camp is becoming the annual gathering of these groups.
Come and join us
This year's camp is on 11th – 15th July. Why not take some people?
For more information about Encounter visit the website
Tweet This