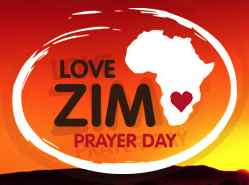 An exciting initiative is being taken on September 26th to stand with the church in the nation of Zimbabwe. The following text has recently been distributed by LoveZim – Newfrontiers is one of many partners supporting this effort. Please sign up and pray on 26th. Also suggest to your church leaders that time is set aside in the Sunday services for corporate prayer. Zimbabwe needs your help!
Zimbabwe is at a crossroads! 
A beautiful nation with great potential and many God-given promises, yet a nation still struggling for justice and peace and where the poor continue to suffer.
The call is ringing out to return to God, unite and help the rural poor by training them to farm in a profitable and sustainable way.
The Church in Zimbabwe is awakening and is on the verge of being used by God to transform this awesome nation, creating godly discipleship models in all sectors of the national economy, beginning with faithful stewardship of the land that God has given.
Join us to Pray
Please consider joining the *LoveZim International Prayer Day – we are inviting people all around the world to support Christians in Zimbabwe by standing with them in prayer on 26th September 2010.
LoveZim International Prayer Day – www.lovezim.org from LoveZim on Vimeo.
The LoveZim International Prayer Day is supported by: African Enterprise, CZCLUK, Evangelical Alliance UK, Global Connections, Global Day of Prayer, Newfrontiers, Samaritan's Purse, The Peace Alliance, Tearfund, The Global Native, and many others.
Share the News
Our goal is to reach every Zimbabwean not currently living in Zimbabwe as well as thousands of other believers around the world who we hope will be willing to join us in prayer.
Find out more:
*Sign up at www.lovezim.org for more information
You can also hear watch Brian Oldreive, visionary and founder of Foundations for Farming, speak about the plight of Africa.
Foundations for Farming – www.lovezim.org from LoveZim on Vimeo.
 *In signing up to the LoveZim International Prayer Day, you will be supporting Trumpet Call for Transformation, a partnership between The Evangelical Fellowship of Zimbabwe and Foundations for Farming. Its aim is to unite the church in transforming communities in Zimbabwe through spiritual reformation and practical action to feed the poor.
Tweet This
Tags: Prayer