Recently Danny McBride, a friend from my church (CCK, Brighton) and I visited Ghana and Nigeria. In part 1 of this report (see February 8th) I showed an interview with John Kpikpi of his vision and apostolic ministry in West Africa.
While in Ghana I was also able to speak to John about his attitude to the Poor. The Kingdom Mandate of Is 61:1-3 demonstrates God's heart for the Poor and the fruit of the gospel in their lives. I thought it would be interesting to gain John's perspective on this from the context of a nation and church which has many poor people in their midst.
Theology of the Poor in Ghana – John Kpikpi from Newfrontiers on Vimeo.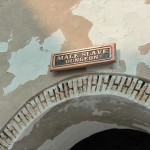 John took Danny and me to visit one of the slave castles from which hundreds of thousands of slaves were shipped to North America by the British, Portuguese and Dutch in the 18th and 19th centuries. It was emotional to visit a place where so much brutality and injustice had been carried out by former generations. This was in stark contrast to the beauty of a tree-top walk we had just made through the canopy of the tropical forest on Cape Coast – and of an appointment with a crocodile!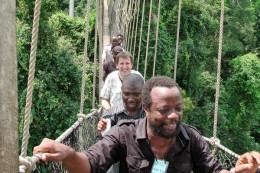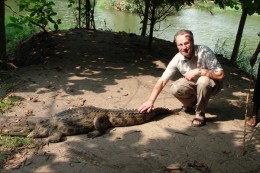 In Nigeria we had the joy of visiting Riches of Grace Church led by Sam Amara. It was so good to see the operation of grace and the plurality of leadership in a nation where there is a strong tradition of one-man ministry and legalism in the churches.
We also had the interesting opportunity to visit the Redeemed Christian Church which has the largest church building in the world – 1.2km long and 0.5km wide, able to seat 1.5m people! I would have loved to have attended a service there – to worship God with such a company must be an awesome experience!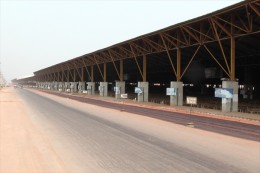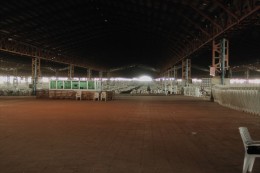 It is such a privilege to visit Newfrontiers churches around the world and to sense the favour with which they are viewed in their nations. In both Ghana and Nigeria I had the privilege of delivering some training workshops which were open to leaders from any churches. Speaking to those from non-Newfrontiers churches it was obvious that there was great respect and gratitude for the friendship and help that they often received from John and Sam.
Tweet This
Tags: Apostle, Christian, John Kpikpi, Newfrontiers, Poor, Theology