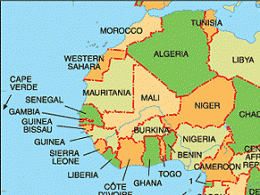 I am breaking into my Time Management series to include a report on my recent visit to West Africa.
It was a joy to be with John Kpikpi in Ghana and Sam Amara in Nigeria. John leads City of God Church in Accra and brings apostolic oversight to Newfrontiers churches in 7 West African nations. Sam leads the Riches of Grace Church in Lagos and is church planting in both Lagos and beyond.
This report will come in 2 parts. The first is primarily an interview with John about his ministry and the West African scene. I encourage you not only to watch this but then to link to his teaching videos which have arisen out of his very successful television ministry.
In the second part (with the next Time Management posting first) I will tell you about some of the detail of the visit and have a second short interview with John about how he sees the Kingdom mandate about 'setting the captive free' from an African perspective. Interesting viewing – don't miss it!
So now, sit back and watch John as he shares about his apostolic ministry and vision for West Africa.
Newfrontiers in West Africa from Newfrontiers on Vimeo.
Tweet This
Tags: Apostle, Christian, Church, John Kpikpi