A serving spirit
I love being with people who have a serving spirit! Last week we had a great 'away day' with the team who were the 'behind the scenes' people at TOAM. The purpose was to say 'thank you' to them and to mark the end of over three decades of running major events for the Newfrontiers family.
These began in 1979 with the Downs Bible Weeks (there is a video on this link). They were followed in 1991 with the Stoneleigh Bible Weeks and finally the TOAM conferences which began in 1990 though, in their present form as an annual conference with two streams, Leaders and Mobilise, they have taken place since 2002.
We had with us some from Endis, the team who have served us with the graphic design over many years, first in-house then as a separate company. Steve Priest was also there, as was Paul Cadogan of Definitive. They have supported us for decades with an audio recording and duplication ministry, and with video, respectively. They too started in-house before setting up their own companies.
30 years!
Several of those who were with us have served since the very first event. Others were not even born when Downs was launched! All understand the importance of servanthood and welded well together for a common purpose.
Jesus was a model of servanthood. Who cannot but be impacted by verses such as Phil 2:5-7 and Matt 20:25-28. He came, not regarding his own interests but ours, not to lord it over others but to serve. What a model! It has been my privilege to serve with people over the years who understand this and embrace these principles in their own lives.
Here are some photos of the day out at the Weald and Downland Open Air Museum. I think we can all recommend it!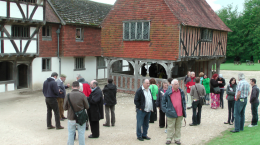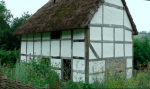 But to those who have served with me over the decades I can only say a huge THANK YOU. It has been a joy to work together to advance the Kingdom.
Tweet This