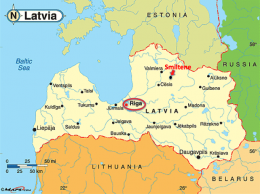 The Fathers House Church in Latvia was planted 12 years ago by David and Ilze Jones from City Church, Cambridge, although Ilze was in fact returning to her home country. Now numbering up to 40 people they meet in a hotel in Smiltene, a town of 6,000 people two hours drive from the capital, Riga.
It is about twenty years since this beautiful nation became independent following the departure of the Soviet occupiers. In that time there have been periods of economic growth but, more recently,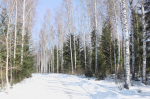 many have been badly hit by the widespread recession. Poverty is not far below the surface with unemployment at a high level. This has resulted in low wages; there are many who want any job that becomes available so people are reluctant to ask for higher pay.
Church in the community
From the outset the church has had a heart to help those in poverty, whether through bags of food for families in need, children's activity days for those who have little fun in life or, now being planned, the Hope for Life ministry for vulnerable young women.
Hope for Life
Two and a half years ago Nynke Zaal arrived from Christengemeente Elim Church in Reeuwijk in the Netherlands, part of the Newfrontiers (Relational Mission) family of churches, with a heart to help vulnerable people. With extensive social work experience Nynke is particularly well equipped to lead such a ministry.
Action Plan
Nynke has been building relationships with many people and agencies in Smiltene and, with this in mind, I was invited to facilitate the development of specific plans.

Two full days were spent following a semi structured planning protocol resulting in an Action Plan to be implemented over the next 9 months. A pilot programme to help young adult women will be launched in January 2014 using rented accommodation. Each will have a personal development pathway to follow including life skills' training and some preparation for employment.
Beyond two years
The expectation is that the team will gain much experience over the two years of this pilot programme. Progress will be monitored with the likelihood that longer term plans can be laid towards the end of this period.
The Church
It was a privilege to work with the small team to develop these plans and to sense the Holy Spirit's favour as he directed our thinking and decision-making. It was also a great joy to spend time with David, the church leader, and to record an interview with him about the church, and to learn about his hopes and expectations for the future…….
The Father's Heart Church, Latvia from Newfrontiers on Vimeo.
Tweet This