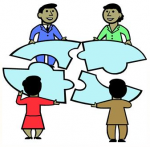 I have ben using Phil 2:1 to look at some of the features which create a positive environment in which a team can work. We shall now look at the characteristics and attitudes of the team itself through the next few verses.
Complete joy
As a team leader on many occasions and in many situations I can happily echo Paul's words to the Philippians 'complete my joy…' How is this achieved? Through 'being of the same mind, having the same love, being in full accord and of one mind' (Phil 2:2b).
Unity
Unity of a team is a vital ingredient to success. But to achieve that unity takes time and effort. It does not just happen. Once the team is selected there needs to be an intentional 'team building' to ensure that everyone is supportive of the goals and purposes, and that everyone contributes his or her unique skills and character qualities to the good of the team.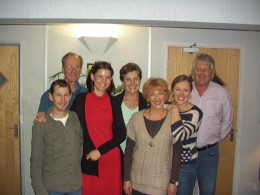 At the end of last year I had the sad responsibility for closing down the Newfrontiers office in Hove, an office that had functioned for over 30 years. This involved closing some areas of activity, handing over responsibility for others to different people in the UK, and supporting all the staff who were either facing retirement or needing to find new jobs. Having worked together for many years (in two cases a quarter of a century!) I knew the team well and over the years we had learned how to support and 'fill in' for one another where the need arose.
Early in the year I gathered the team and we all agreed that we were going to close the office well. To achieve this we planned how we would do it, who was responsible for what area or function, and the timescale for particular activities, remembering that we had to continue to handle our responsibilities efficiently until each was handed over to someone else in another office.
I believe we achieved our goal. There were inevitably times of sadness and reflection but on these occasions we would share our hearts. We would sometimes stop and pray together. We also built in some fun activities to lighten the weight of what we were having to face.
Unity of mind, love and purpose
The unity that was expressed and the way in which each team member looked unselfishly to support the other members filled me with a huge sense of privilege that I served with such a team. I believe it truly reflected what Paul was trying to communicate, about 'being of the same mind, having the same love, being in full accord…' and 'being intent on one purpose' (NASB).
Next time we will look at some of the personal attitudes that we need to be aware of as members of a team.
Tweet This