What happened when Terry Virgo 'handed over' Newfrontiers?
Recently I was speaking with someone who had contact with another stream of churches. That person was commending Terry and Newfrontiers for the way in which succession had been handled when Terry handed over the responsibility for the Newfrontiers family of churches in 2011 to about 15 men who had demonstrated apostolic gifting and ministry. He said that, as a result of what they had observed, his stream of churches was adopting a similar philosophy of 'sons' growing up to become 'fathers' who would lead the next generation.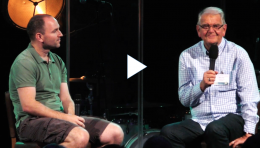 On arriving home I found this interview in my inbox. Terry had been invited by David Holden to speak at the 'Newground' Leadership Conference and shares his perspective on the process and developments over the past five years. It is a helpful reminder for those who know the history and also will inform those who have become part of the wider Newfrontiers family during the last five years.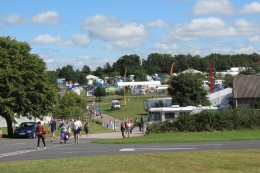 Summer Bible Weekends
The Newground Conference is just one of many events that have taken place in recent months and during the summer there have been many Bible Weekends both within the Newfrontiers family of apostolic spheres and outside. I very much enjoyed visiting one, Westpoint, the Weekend held by the Commission sphere led by Guy Miller. The weather was good and over 3000 people really enjoyed the outdoor fellowship that this allowed.
The Holy Spirit was there!
It is hard to report interestingly on these occasions as any report seems somewhat lifeless compared with what was experienced by those attending. Somehow writing about meetings infected with the Holy Spirit is not the same as experiencing Him and worshipping Jesus live!
There is much I could comment on, such as the inspired morning Bible Readings on Job led by Phil Moore, and the importance of seeing what God has given you and making full use of it, based on the story of the woman filling jars of oil in 1 Kings 4, preached by Mark Jobe from Chicago.
Vision
The one session I particularly want to highlight was when Guy shared the vision for the next season for the Commission family of churches. Using the analogy of enjoying each piece of art in an art gallery by looking carefully and intently at it to grasp the painter's heart and mind, Guy urged us to keep our eyes open to what God is doing; without faith it is impossible to please him.
Drawing from the story of Abraham and Sarah Guy drew our attention to three 'canvases' entitled 'Going not Knowing' (they went out not knowing the destination); 'Wearing yet Bearing' (despite old age they still believed God for a child); 'Seeing and Believing' (as Abraham looked up to the stars).
Building on this story, and coming out of many months of prayer, discussion and planning, Guy shared the vision for the next five years 'To transform thousands of lives through hundreds of churches in tens of nations'.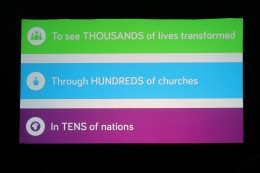 There was a real sense of 'it seems good to us and the Holy Spirit' among those present and there was tangible endorsement of both the vision and Guy's visionary leadership expressed through an amazing offering which more than doubled last year's. What a kick start this will give to the next phase of an exciting journey!
All of the talks from Westpoint are available for downloading on the Commission website.
Tweet This