Due to the growth that has taken place since Newfrontiers was re-expressed in 2011 as several apostolic spheres it has been difficult to keep in touch with the blessing of news from across the movement. When, from time to time I have published occasional news as I have become aware of it, this seems to have been appreciated. Now seems a good time to do so again since, at this time of year, several of the UK-based apostolic teams have events during a short school holiday.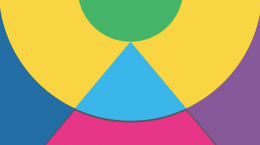 Catalyst
Catalyst (Dave Devenish) has been at Stoneleigh with the Catalyst Festival.
Click on the logo to see this short review video.
Regions Beyond

Personally I was at the Norfolk Showground where Steve Oliver, who has recently relocated from Dubai, launched Fusion 2016.This is the first Regions Beyond event for all UK-based churches and I commend the organisers for all the thorough planning. Gathering over 1100 it was a very encouraging launch of a new initiative.
On the opening evening Trevor Payne, who is based at Hope Church in Orpington, welcomed us by reminding us that fusion is a process for combining different elements together through the application of heat. I think he had the Holy Spirit in mind rather than the chilly wind outside! Then Steve shared with us a prophetic word brought by Rob Rufus 20+ years ago that we were entering a season when time would be speeded up – 7 years would become like 7 months, 7 months like 7 weeks and 7 weeks like 7 days. Steve felt that that season was now near.
Pioneers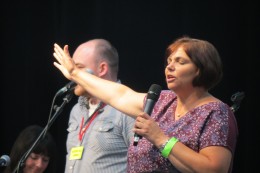 The theme of Fusion 2016 was Pioneers. Ray Lowe spoke challengingly, with current examples of those who, in our midst, are living radically and have taken non-conventional decisions for the gospel's sake. He particularly cited Donna Bloomfield whom he had requested to send an answer to the question 'Why do you go to Burundi?' (which is one of the most dangerous countries to visit at present and is bottom of the UN's poverty list of countries). He read her response which was both moving and challenging and resulted in many being prayed for that they would become more 'sold out' for the gospel.
Looking good but being ineffective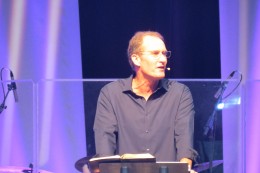 Later, Steve reminded us that we are here to change the world! He urged leaders to develop those who are rising up and to beware of getting distracted by pursuing excellence of meetings etc at the cost of making disciples. Beware looking good but being ineffective.
He also shared the purpose of the offering which reflected the need to break further into other nations, particularly helping to buy a piece of land in one 'closed' country.
Fire starter?
Daniel Macleod from Orpington asked the question 'Do you want to be a fire starter?' Drawing from the story of Moses' encounter with God at the burning bush he urged us to see that we need the fire of God to be effective and radical. We are to start fires wherever we are.
There were seminars on 'Taking the City' and 'Israel' which, like all the ministry, can be found by clicking here. There was also excellent ministry for the children.
Sadly the weekend had to be closed early due to weather but despite this a very solid foundation was established on which to build in future years.
Relational Mission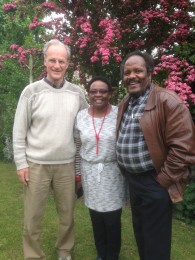 As I write, Mike Betts is holding his international leaders conference in Norwich at which Terry Virgo and Edward Buria are speaking. I was particularly pleased to have the chance to meet up with Edward and Fridah who arrived in Norwich while I was still in the area. We enjoyed catching up on the 'missing' four years since my last visit to Kenya.
As always it is inspiring and faith building to speak with Edward and Fridah, learning on this occasion of their on-going establishment of churches across Kenya and beyond, and the continued efforts to alleviate poverty and respond to the effects of drought.
Tweet This