I will continue my series on Mobilising Volunteers next week but this week I want to share about an exciting Newfrontiers project and ask for you help.
An initiative has been launched to archive Newfrontiers material from around the world. This has arisen from closing the Newfrontiers office in Hove in 2011, requiring storage of a great deal of material, and the subsequent desire of Sam Jeffery, a member of King's Church, Catford, to study for a Ph D, with the archiving of this material as a core part. So we are now looking for any material that can help fill out this archive, whether from the UK or other nations. This will be stored safely and become available in due course for researchers and so on.
What is wanted?
Sam writes: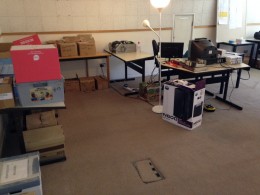 "The Newfrontiers archive project seeks to gather historical material pertaining to Newfrontiers from its early years as a handful of churches relating to Terry Virgo to the final Together on a Mission Conference in 2011. The aim is for the archive to be stored at a recognised repository where it can facilitate new research on Newfrontiers and other charismatic movements. I am currently looking to gather additional material that people may have stored away somewhere, including, but not restricted to:
– Recordings of sermons and conference sessions
– Worship albums from conferences
– Video footage from conferences/events/mission trips
– Photos from mission trips
– Printed materials such as conference handbooks and songbooks
– Leaflets
– Correspondence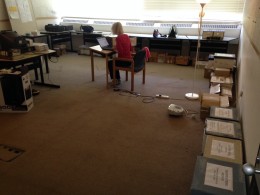 "If you have any historical material relating to Newfrontiers and its activities that you would consider donating please do get in touch. Even if what you have does not fall into one of these categories please let me know – historians are increasingly inventive in their research so do not rule anything out as of no value! The archive is particularly lacking in material from the Downs and early Stoneleigh Bible weeks, and I am also seeking things which allow greater insight into the views and beliefs of Newfrontiers members based outside the UK. However any contribution would be greatly appreciated.
"If what you have does not relate to Newfrontiers but to other charismatic streams and events, like the Dales Bible Week, I would also be very interested in this.
"All material that is of a sensitive and/or personal nature is being redacted (with guidance of senior members of the Newfrontiers team) for a minimum period of 30 years. If you have items that you would like to contribute but are concerned about the sensitivity please do let me know."
Contact
If you do have any material of any sort please email Sam Jeffery with a brief description of what you have. He will then explain how to send it to him.
Finally…
….please don't just put this to one side but join in this important project. Why not act now?!
Tweet This