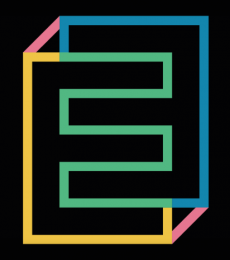 First, Happy New Year!
Church life tends to run in seasons which may involve changes in name. My personal history is intimately linked with some of these changes in Brighton.
In 1981 my family moved to Brighton to fulfil the calling God had put on our lives to draw closer to Terry Virgo and serve his vision. Those were the early days of what is now the worldwide family of churches in over 20 apostolic spheres of Newfrontiers.
Brighton and Hove Christian Fellowship becomes Clarendon Church
When we arrived we joined Clarendon Church, formerly the Brighton and Hove Christian Fellowship which was started in 1978, meeting in a primary school. They had moved to the Clarendon Church building in 1979 and, when we joined, the membership was at about 200. Due to growth we outgrew the building and in 1986 started two, then four, other congregations around Brighton and Hove, five in total. In 1988 God drew us together once again to meet at the Odeon Cinema for two years before he spoke prophetically that we should hold multiple services at the Clarendon Villas building in Hove as a step of faith that he would give us the larger building that we had been looking for.
In February 1991 he revealed that building to us, what is now the Clarendon Centre. We applied for planning permission but were turned down unanimously by the planning authorities. But we knew God had given the building so appealed. Some of that story can be seen by clicking on the picture. (Nb Only the BBC News report is relevant. Return to this page at that point.)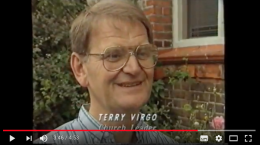 In December 1991, after much prayer, the planners' decision was overturned – a previously unheard of reversal after a 100% rejection – and the outline permission we had sought was granted in the form of full planning permission, a significant upgrade!
Clarendon Church becomes Church of Christ the King (CCK)
As a church we set about converting the two-story building and started meeting there in 1993. At this time the name 'Clarendon' became irrelevant, being the location in Hove where we had been meeting. We took the name Church of Christ the King.
Then came the big push to add a floor to allow up to 1000 people to meet there. This was completed in April 1996 and the loans people had generously made to allow this to happen were paid off in the last week of 1999, as we entered the new millennium.
CCK becomes Emmanuel
On December 31st 2017 another season was launched. Many gathered to say farewell to the name Church of Christ the King and to take the name Emmanuel Church. Sadly I could not be at that meeting but have since seen the presentation that was made to the church. It is inspiring and full of testimonies of lives changed. That is what the gospel is about. I urge you to watch it and pray that you too will be inspired as you enter this New Year. Click on picture.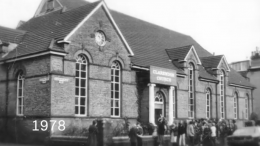 Happy 2018!