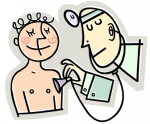 Last time we looked at the statements that have a spiritual impact. In this final part of the series I list those statements that we would expect to apply to any work of this nature, whether Christian or secular, NGO or Aid Agency. These are coloured green in the PowerPoint presentation.
9. Who?
It is clear who the ministry is for, why we are doing it and what is the best approach
It is known what other ministries provide a good model and where there are the gaps in provision
It is known what service clients want
10. When?
The ministry has clearly defined objectives and activities with a structured schedule and budget
There are short, medium and long term plans with a built in flexibility so as to be able to respond to changing circumstances
11. How?
Implementation with regular monitoring according to predetermined criteria ensures that the plans are being carried out effectively and appropriate changes are made
12. Why?
After each significant stage of the ministry: review outcomes; encourage good practice; learn from mistakes
Update and adjust plans, policies and procedures to improve the service
13. Team
Workers have appropriate oversight, good pastoral support and encouragement, and where needed regular individual or group supervision
Training, team building and envisioning happens regularly
14. Finance
Budget ('best guess' v priorities) are prepared and followed
There are clear procedures for handling money There is good record keeping – a trail for every transaction
Accountability – funds are always used for the intended purpose
15. Network
There is intentional integration of the ministry within the local community
There is partnerships with other groups so there is local ownership
Clients and community are regularly consulted, involved in planning and able to give constructive feedback
16. Resources
Resources 'to hand' are recognised and appropriated
17. Life
The ministry is self-sustaining or partnership-funded – not donor-dependent
The ministry has the ability to grow, multiply and be reproduced in other settings
Presentation
As stated previously, I present the material through PowerPoint (which may be downloaded) and provide handouts. This has two benefits:
It allows everyone to focus on the same statement
It provides people with the ability to make their own gradings and take their own notes
Conclusion
This material is based on 'Good Practice' Indicators. The purpose of the ministry Health Check is to help teams review critically what they are doing in their ministries and to raise the standard.
My prayer is that you will be stimulated and challenged as you use this material and that it will allow you to introduce significant improvements to your ministries which will, in turn, enhance yet further the lives of people who are Poor or Disadvantaged.
Tweet This
Tags: Administration, Poor