Recently I had the privilege of staying with Ray and Jo Partridge in Zimbabwe. Jo shared with me about the powerful benefits Memory Boxes can provide for a child after his or her parent has died. She and Ray kindly agreed to write about this for my blog.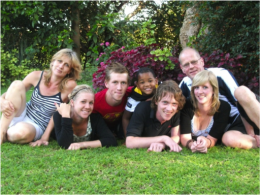 We all love to look back on our lives, remembering moments that made an impression on us, experiences that we went through that helped us form ideas, opinions, even where we feel God is leading us in the future. Our lives are like a jigsaw puzzle, made up of many pieces that form the whole. For children who grow up with missing pieces (positive or negative) the feeling of some things missing feels like gaping holes in their lives.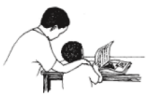 Coming alongside an orphaned, abandoned or vulnerable child and taking them through the process of putting a memory box/book/case together is a powerful tool to help them discover those missing pieces and work through issues associated with their experiences.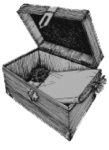 I (Jo) have helped parents who have a terminal illness put one together – a means of being able to pass onto her now young child, things she would like his/her child to remember about her when the child is older, important things she wants him/her to know – a channel of Gods' comfort and healing not only for the parent but the child as well. As the child advances in years his/her process of dealing with loss and grief changes, and to have something to help channel those changing emotions is of huge benefit.
The process of painting and decorating a shoe box the favourite colours or with pictures of things a loved one would have liked is a wonderful way of being able to talk about that person and see the things in his/her life we are thankful for. Placing into the box letters, pictures, photos, material or anything else associated with that person is also a valuable part of the process; these are things the child can keep to help him/her to work through issues associated with their loss at different stages of their lives.
Our little boy Isaac, whom God gave to us at the age of 4 months, already has a well-read simple memory (or life) book about his life and God's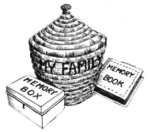 plan for him. He talks very openly about his birth mommy and about God giving him to us and his four older siblings as a special gift. We are trying to piece together as much from his past as we can; there will still be missing pieces but as we help him to deal with what we do know, consistently bringing in God's sovereign plan for him (the truth sets us free!) we look forward to seeing him grow up healthy and whole in every aspect of his life! It's a tool for him to talk about and initiate discussion when he feels ready and needs to talk about it. God's forming and knowing us in the womb, and always being there with us undergirds everything. Being able to talk with and pray that truth into a child no matter where they have come from, no matter what has happened to them is an amazing channel of healing and wholeness.
Tweet This
Tags: Memory boxes