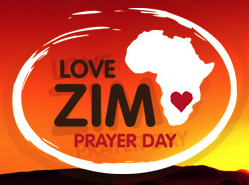 A Global Day of Prayer
I believe that September 26th will prove to have been a significant day in the life and rebuilding of Zimbabwe. Thousands gathered in Zimbabwe in many locations across the nation to pray and commit themselves to becoming involved in the church-initiated programme 'Trumpet Call' to feed the nation through Foundations for Farming over the next year. There was prayer and repentance among the church leaders from across the streams and denominations. In Bulawayo over 400 pastors stood together on the platform to identify with this initiative.
Around the world there was an outpouring of prayer as well. Reports have already been received from nations in many time zones – Canada, South Africa, Australia, France, the UK, Mauritius and USA. In our own church, one of many in the UK that gave serious time to pray, there were times of intense focused prayer following both the morning and evening services.
In Zimbabwe
Now read some of the feedback from Zimbabwe itself:
"The day was hot but streams of people braved the heat and gathered at White City Stadium in Bulawayo to pray for our nation Zimbabwe, on Sunday 26 September 2010.
"There were probably 3,000 people who attended. Although it was hot, the atmosphere was great. Praise and worship was led by the band from Word of Life Church. They did a fantastic job of singing songs that most people knew. Vibrant song and dance got everyone in the spirit of unity. It was awesome.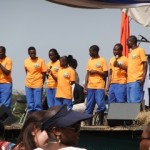 "The presence of God was felt and the prayer was a great beginning step for the Church to lead the way in shaping Zimbabwe. Kenneth Chirimuta opened in prayer. Mrs Zulu who is part of the Zimbabwe Catholic Bishops Conference did an incredible job. She read from Genesis 1 and spoke about creation and man in creation (v26). We are meant to take our stand in creation and take dominion. The speeches went well: Overseer Nhira spoke on unity, being relevant as Christians and feeding ourselves as a nation. The prayer was led by various church leaders on different aspects pertaining to Zimbabwe on being passionate for God, passionate for each other and passionate about our nation. Mbonisi Malaba was very good as he shared the heart, science and technology of Foundations for Farming.
"Comments from a few people:
• 'Interesting to see Catholics and Pentecostals together'
• 'It was brilliant, especially the unity – everyone presenting a unified front and we got a sense of the Church on mission and the Church taking its place in leading the nation'
• 'Seeing about 200 pastors from different churches on the podium was wonderful'
"The meeting is but the beginning of churches working together. The pastors were very encouraged".
To keep in touch go to LoveZim website
Tweet This
Tags: Foundations for Farming, Prayer, Relief and Development