Help still urgently needed
In the last 9 months Newfrontiers churches have been able to contribute nearly £200,000 to help Edward Buria and his team, who are based in Meru, in their endeavours to provide relief through his churches into the communities in Kenya during this time of severe famine.
I am breaking into my series on Building Effective Teams as Edward has recently sent me this update. There is still a tremendous need for funds as the earliest that there will be food harvested locally will be March 2012. Until then the population will rely on outside help. Is your church able to help with a special offering?
First, have a look at the average rainfall in the affected areas and picture how 'on the edge' these people are living at all times.
Thank you….. But the crisis is still with us
Over 35 Million Kenya Shillings (£250,000) have been used for relief supplies to over 10,000 people from January – September 2011 and for starting several projects to help long term sustainability in Samburu.
One Pan Dam has been completed that will be able to harvest over 100,000 cubic metres of rain water and supply water to over 18,000 people and their livestock. Three Sand Dams are being built to provide water to an extra 9,000 persons with their livestock.
Further, over 3000 people have been treated and supplied with medicines by our Mobile Clinic Teams.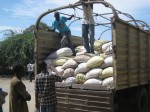 About 400 family Units in the worst hit parts of this famine in Turkana have also received relief supplies (Maize, Beans, Unimix, Sugar, Water) once every month through 9 Newfrontiers churches in that region. Our interventions have also extended discreetly into Somalia.
Gratitude…
Praying recently, and looking back to all the achievements made since we started these operations, I find my heart so much thrilled we have saved several thousands from imminent deaths. By starting several long term projects hope has been re-born among the targeted people.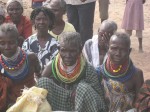 The feeling is just awesome when I see what meagre but combined resources can achieve when well stewarded. On behalf of all the beneficiaries, my teams and myself, a heartfelt 'thank you' to all our friends and partners (both local and from the international community) who have made it possible for us to sustain and maintain the relief programs through much love and generosity expressed.
We are very grateful to several companies, our churches and individuals in Kenya who have given us food and/or monies to assist with the ongoing. I have also been deeply touched by the generosity of churches from the USA, UK, other nations in Europe, India, Dubai and Africa.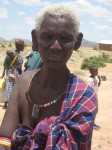 …and sadness
The crisis still remains and, indeed, deepens. In Turkana (north west Kenya, bordering Uganda, South Sudan and Ethiopia) our teams are reporting that things are pathetic and require urgent response. I have just received very sad news that a father of seven in one of the areas we are planting a church lost his 15 year old son, William, to starvation on September 28th.
The next 6 months
No harvest can be expected before next March. That assumes the rains come and seed is planted in October. Meanwhile, many thousands will continue to rely on humanitarian aid.
We urgently need further funds to maintain the relief work:
• Food
• Water
• Seeds for planting in the next few weeks
• Completion of the water related projects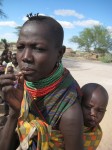 We also plan to give 60 camels, 120 cows and around 600 goats as a way of giving back the livelihood to those from the pastoralist communities.
I sincerely ask you to stand with us through these next very difficult and challenging months.
May God bless you. Thank you so much for your continued trust in us and our faithful stewardship.
Edward Buria
Donations
You may give either by donating on line here>>
or by sending a cheque payable to Newfrontiers (Kenya Crisis Relief Fund) to:
Newfrontiers Finance Team
The Matrix Complex
91 Peterborough Rd
London SW6 3BU
Tweet This
Tags: Drought, Famine, Poor, Relief and Development