I have recently returned from a visit to Kenya (3 days) and Burundi (7 days).
Kenya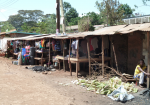 The Kenya visit was a 'stop over' to visit the Newfrontiers church in the Gachie slum on the edge of Nairobi.
Arriving in time for their Sunday service I was quickly caught up in the energetic worship of their second morning service. On previous visits I was able to be there only mid-week when I came to know the anointed leader and his wife, Amos and Faith, so it was good to see the church 'in action' and to meet the people. What a privilege to be able to preach in such a setting.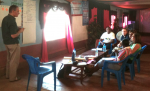 Just over one year ago the church started a school for 4-6 year olds from the community. Now with over 30 children, and growing pressure from the community to expand in both numbers and age range, it seemed timely to evaluate progress, a process which I was able to facilitate.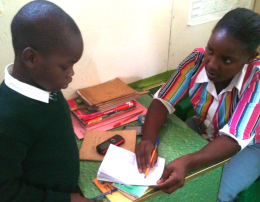 They have set high standards and the evaluation showed much 'good practice'. The children enjoy love and compassion, and are learning well from a young age. There is the hope that the school can expand and have its own building in due course (currently it shares with the church). They also hope to be able to develop programmes to reach this community with training in parenting etc.
Election
There was high profile for the impending election which has started today. The run off will be in two weeks on March 18th. Much prayer is needed for a peaceful process and outcome.
Burundi
My interest in Burundi began with Penny Relph in the 90s; she wrote the book 'An African Apostle: The Story Of David Ndaruhutse'. This interest was strengthened at the turn of the millennium through Donna Bloomfield, who came to work with me to develop Life Change Teams after being head of a Christian School in the capital, Bujumbura, for two years.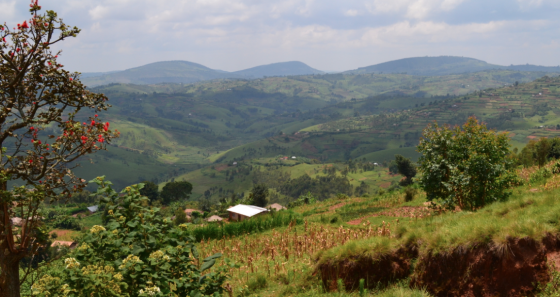 Burundi is a very beautiful mountainous nation that was wracked by civil war for 13 years (1993 -2005). We often hear of the Rwanda genocide of 1994 but arguably Burundi suffered as severely over a much longer period. The quoted number of deaths (300,000) is less than the 800,000 in Rwanda but many think the figure was much higher. Ranked 167/169 on the UNDP Human Development Index much of what I saw did not surprise me. In both urban and rural situations poverty was conspicuous, from the slums in Bujumbura to subsistence farming and animal husbandry 'up country'.
The fire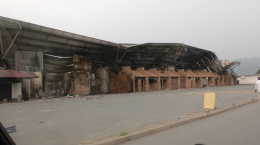 A few weeks ago there was an enormous fire which totally destroyed the covered market in Bujumbura, the main channel of food for the whole nation. I did not know what to expect but, when I arrived, I heard of major tragedies of people who had lost their livelihood, all their savings and even their lives. The cause of the fire is unknown but arson is strongly suspected.
While in Burundi I had the great pleasure of meeting Simon Guillebaud who, with his wife Liz and their children, have devoted their lives to Burundi. (Some will know him as he has spoken at Newday in the past.)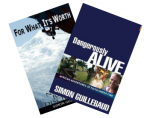 For those who enjoy being challenged by faith-stretching stories and also wish to learn more about Burundi I recommend his books 'For What it's Worth: A Call to No-holds-barred Discipleship: Making The Tough Choices That Count' and 'Dangerously Alive: African Adventures of Faith Under Fire'.
Useless cows
One of the main reasons for visiting Burundi was to see 'useless cows'! I will tell you about them next time.
Tweet This