Terry Virgo's first church plant
On August 21st 1977 sixty-five of us met in the Bar Lounge of Clair Hall, Haywards Heath, at the launch meeting of the Mid Sussex Christian Fellowship, the first church that Terry Virgo planted. House groups had been meeting in five locations around Sussex for the previous few years. These started in Janita's and my home in Scaynes Hill in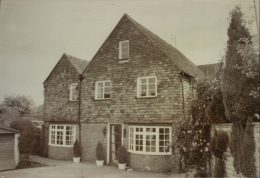 May 1973 (photo). Others soon followed in David and Margaret Coak's home in Balcombe, John and Joan Salmon's in Uckfield, Ken and Audrey Dalgleish's in Burgess Hill and Phil and Agnes Ball's in Henfield. (Sadly John died recently, Joan having died several years ago.)
So, in a few days the re-named Kings Church (Mid-Sussex) – there have been several other names en route – celebrates its 40th birthday. Several of the initial group are still members.
Recently I had a discussion with Jim Partridge, who now leads the church. We enjoyed reminiscing. I was also greatly encouraged by some of the activities they are now pursuing to bless and interact with the local community. Other initiatives not mentioned include See Kenya, the provision of prescription glasses through regular eye clinics (a ministry of the church, but operating under a separate charity) and the partnership they enjoy with Edward and Fridah Buria.
I hope you enjoy listening in to our conversation.
Happy 40th Birthday Kings Church!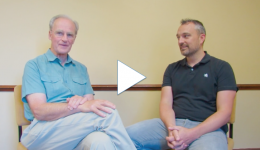 Tweet This