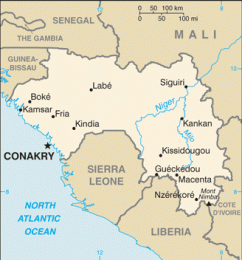 For many Guinea in West Africa was an unknown nation until recent weeks. Now with the outbreak of ebola it has become headline news across the world. But there has been a Newfrontiers church in Guinea for many years, originating out of the civil war in the 90s and early part of this millennium in neighbouring Sierra Leone which caused many to flee across the border to avoid the fighting.
Some will know Nicolas and Elaine Thebault from Newfrontiers leadership events. I have recently received a Newsletter which I shall post in slightly edited form over the next few weeks.
Nicolas writes…
It has been two and a half years since we have sent a newsletter. Since the Brighton conference finished (Together on a Mission) we have lost contact with many of you, so, how can we describe two and a half years in a few pages! Here are the main headlines of what we have done and seen these last 30 months.
God is faithful with us as I am sure he is with you! Despite all the daily challenges that one faces here we are persevering and the church is continuing to grow. So I trust that you will take as much pleasure in reading about what God is doing in our church here in Guinea as we have in seeing what he is doing among us!
Troubles in Guinea.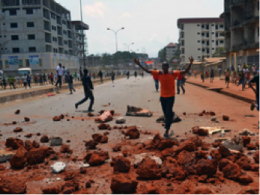 From the end of February 2013 to October 2013 there were demonstrations in Conakry; the opposition was contesting how the legislative elections were being organised. In 8 months 60 demonstrators were killed. We had to close our school (Jubilee School) for four months which caused us enormous financial difficulties since people pay fees only for days attended yet the staff have still to be paid. At the same time the mining companies announced they were leaving the country. We need your prayers for the presidential elections due to take place in June 2015.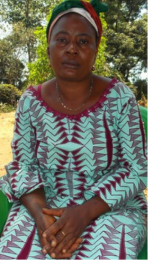 Health Insecurity
In one week in  October 2013, for example, four children of less than 10 years from families we know in the church died. As you probably know, Guinea has been affected by an epidemic of the ebola virus.
A woman in the church, Sia, has lost 18 members of her family at Guekedou (see photo). The main centre of the epidemic was in the forested areas of the country 400 miles away from the capital, but it is now in the city too. The hospital treating victims in Conakry will soon have no more room for patients. We are hearing of outbreaks of the virus in parts of the city where some of our members live. Everyone is washing his hands with bleach all the time. As a result there are no more gastro problems! With the closing of the borders the economic situation becomes worse. Businessmen whom we know and who have been here for 30 years say they have never known an economic crisis last as long as this one. A minister from Sierra Leone has compared the current situation with a trade embargo across the region.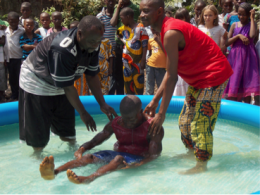 Guinea is not a 'Christian' country
Some of our members are going through difficult situations. They are chased from their homes, rejected by their families and find it difficult to find a job or a place to live.
Next time Nicolas will share about progress in the church
Tweet This