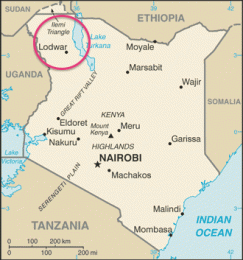 While we, in the UK, are battling widespread flooding our brothers and sisters in northern Kenya are being impacted by the worst drought for many years. Edward Buria, who oversees the Newfrontiers churches in Kenya and has an amazing track record of bringing much needed help to the tribal groups over recent years as they have battled against changes in the weather patterns, has recently sent the following request:
I have just returned back from visiting our churches in Turkana and managed to visit especially our two churches in Kakuma where 1000s of refugees are housed. The current famine has claimed a number of lives in one of our churches. Never witnessed such hopelessness in my life. Even the 2005/6 drought wasn't as severe as the current one.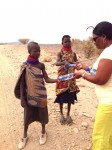 Met people who told me that they were not interested in money but just WATER or FOOD. Two little girls touched my heart in the midst of nowhere as they stopped us along the way and only showed us by sign language they needed water.
I am just wondering if you could do a small something on your blog on this current drought/famine?
I am aware that people very generously responded to an appeal for the Philippines before Christmas and am hesitant to highlight another need so quickly. But we are obviously talking about saving lives and I feel you should be aware of the need. I cannot imagine what it must be like to lead a church and lose some of your members through famine.

The Kings Church (Mid Sussex) work closely with Edward. They have recently had a team there treating over 500 people with eye problems. They are happy to handle the appeal and transfer funds to Edward. This allows churches to give through a recognised UK charity and for Gift Aid to be collected where relevant (this only applies to UK donors).
Please contact paul.wright@tkc.org.uk for bank details, Gift Aid forms etc.
Thank you so much.
Tweet This