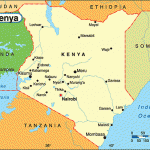 Welcome to Kenya!
It is always a great pleasure to visit Kenya and to spend time with Edward and Fridah Buria. Edward brings apostolic oversight to many Newfrontiers churches in East Africa.
This larger-than-life couple have a huge vision and a track record of success that is inspiring, including about 200 churches they have planted in Kenya and significant involvement in the neighbouring nations including Uganda, Tanzania, Malawi, Ethiopia and Sudan. Over the years they have run several successful businesses in order to release funds for the ministry, from printing and metal fabrication to coffee, bananas and tree planting to produce scaffold poles, a living and vibrant example of Paul's teaching in 2 Thessalonians 3 about supporting apostolic ministry through tent-making .
Samburu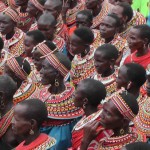 During my time in Kenya I was able to visit Samburu, one of the main areas to suffer with the severe drought last year which was followed by torrential rains causing flooding resulting in death and roads being cut, and other hardships. This brightly coloured tribal people are incredibly resilient . Edward has planted several churches in the region and it is through them that food, livestock and other relief (e.g. micro-finance to stimulate a more sustainable future) has been distributed. Not only was I able to witness food distribution to about six churches in the Wamba area but I was also able to chat to some women who had been given camels, cows, goats or sheep in this or in previous crises. They explained to me not only how they relied on these animals but also how the replacement of the animals they had lost through drought brought sustainability. The benefits are achieved through milk, breeding for sale and so on which become manifest in nutrition for the family, the ability to pay school fees etc.
Sponsoring children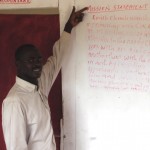 In Samburu I was able to meet an old friend from previous visits, Philip, a church leader and coordinator for Compassion of their programme for supporting about 200 children in the Wamba region. Several years ago we were able to help arrange this partnership between Compassion and the Newfrontiers churches in Samburu through which children are sponsored for their schooling and other benefits. The partnership is now much wider and over 1000 children across Samburu are being helped. Sponsorship is still needed and I would like to encourage any reading this blog to become involved by contacting Compassion and specifying your wish to sponsor a child in the Newfrontiers churches there.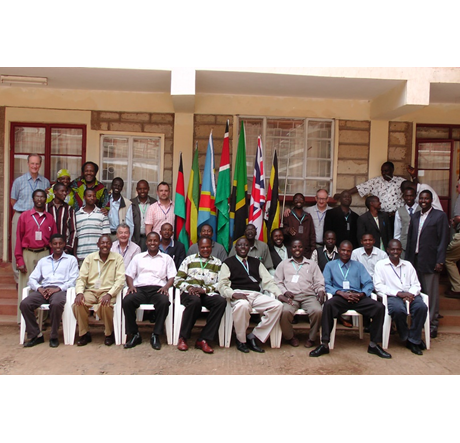 ECAAF
For three days during my visit I was able to take part in the East and Central Africa Apostolic Forum (ECAAF). This annual event, organised by Edward, seeks to encourage and equip men in translocal ministry in East Africa. Five African nations were represented – Kenya, Uganda, Malawi, Sudan and Ethiopia. What an enriching event! It was humbling to speak to many of these leaders and learn of the trials and challenges they face on a day to day basis, whether the problems associated with HIV/AIDS, drought and political persecution, or just the 'normal' challenges faced in any church.
The programme addressed many issues related to working in an apostolic movement, including such practical matters as pastors being self supporting through tent-making (a largely counter-cultural stance in Africa), the handling of donor funds, using modern IT to convey the message of the gospel, sensitivity to the environment, administration and so on.
These sessions were significant and equipping. But the times round the meal table were equally enriching and humbling, such as the occasion when one brother from Sudan shared how, as a 9-year old, he and 16,000 other children had had to walk for one month from Sudan to Ethiopia to escape from civil strife, then two years later for three months at night to Uganda, followed by another trek to a refugee camp in Kenya before finally returning to Sudan where now, at the age of 32, he has an evangelistic ministry. 'People in our context never know how long they have to live and they need to learn about Jesus'. This was Christianity at the front line!
In the next blog about Kenya I will tell you about the initial steps to introduce Foundations for Farming into the Newfrontiers context in Kenya and about the remarkable impact of the gospel on a group of 'forgotten' tribes-people.
Tweet This
Tags: Drought, Edward Buria, Relief and Development, Sustainability