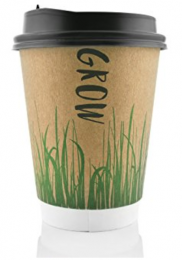 Please take action!
To help families in Burundi, one of the poorest nations in the world, just click on this link and scroll down until you find this cup. Then click on it. If you are in the USA you can also make a purchase. It is hoped that they will become available in UK shortly. Here is the story.
Milk for transformation
I have written previously about the initiative to help transform Burundi through milk and here is a video. By providing rural families with high milk-yielding cows they can generate a steady income.  This helps them in various ways, such as getting children into school rather than following the traditional long horned cows into the hills, as well as the obvious nutritional benefits. So far 400 families have been helped.
One Grow cup = 2 cups of milk
Now an entrepreneurial couple, Brad and Emily, have come up with a brilliant idea. Please ask your church or local coffee shop to purchase the Grow disposable cups shown here since this will significantly accelerate the programme. Each cup purchased produces the equivalent of two cups of nutritious milk through the above cow purchasing scheme.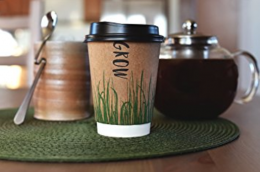 Make it prominent in a Search
It is important that the cup comes up on the first page of a search – and in just a few days since the launch it has achieved this but it now needs to become the first product. So please click above to help it climb even higher….
…and if you live in the USA – Buy Some!
Thank you!