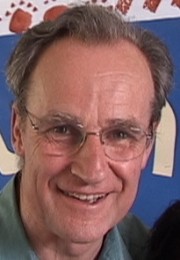 As I move into a series on my understanding of Biblical Administration I feel that my personal testimony may be helpful.
Being an Armour Bearer
At the Newfrontiers TOAM Conference in July I felt God prompt me to testify at the end of Joel Virgo's talk on Jonathan and his armour bearer about my being an 'armour bearer' to Terry Virgo. Several have generously said this was helpful and Adrian Warnock kindly invited me to contribute to his blog (http://adrianwarnock.com/) so here is what I wrote.
First meeting with Terry Virgo
In 1968 Janita and I wanted to start a Bible Study group in our Sussex village with another young couple. This couple knew of a good visiting speaker to open our first meeting – a certain Terry Virgo! Subsequently we asked him about the Baptism of the Spirit (a 'new discovery' in those days) and what the Bible taught about healing.
In May 1973 Terry became a regular visitor to our group, visiting us every two weeks. Janita and I invited him to arrive early for a meal recognising the hand of God on him and that we would probably only have this close access to him for a short period – but God had other plans!
In 1977 Terry planted our house group as a church – the first church plant he made. From small beginnings (including a young Adrian Warnock in my wife's Sunday School class) this church in Haywards Heath has since sent out several groups to plant into the surrounding towns and villages.
At the age of nine and again in 1974 I felt God call me to full time ministry – but I did not know when that would come about. In 1978 I mentioned this to Terry. So, when he first formed an apostolic team in September 1980 he asked me if I still felt this call. If so, would I become his administrator – he didn't know what an administrator did but knew he needed one. My response was that I did not know either – but 'yes'! (By then I had in fact helped organise the Downs Bible Week for several thousand so I guess he felt I had at least something to offer.)
An Armour Bearer is a Friend
In the last 3 decades it has been my joy and privilege to work closely with Terry as a friend. I have learnt much from him – his tenacity to the word, his wisdom, his commitment to prayer, his humility and so on. Personally, I have developed the philosophy for administration that once spiritual leadership has set the direction my role is to implement it and to ensure that the administration is inconspicuous. Like the oil in a vehicle, it will not be noticed if it is fulfilling its function to make the vehicle run smoothly. Administration in the Kingdom is about providing contexts for people to meet God – if they are distracted by poor administration it has failed.
God has been very gracious to us since the early days. Newfrontiers is now a family of over 700 churches in nearly 60 nations. Most of these churches have been planted from within Newfrontiers, founded on an apostolic and prophetic foundation. The administration has, of course, grown and Newfrontiers now has many skilled and gifted people working on a substantially church-based decentralised model. But my personal commitment to Terry remains. We both believe that it is a 'till death us do part' relationship and look forward to further years of service together.
Biblical Administration – the next postings
Over the next few weeks I shall be looking at Administration from a biblical perspective, what it is, who does it and so on.
Tweet This
Tags: Administration, Church, Downs Bible Week, Newfrontiers, Serving, Terry Virgo