Administration in the church, The Poor and other matters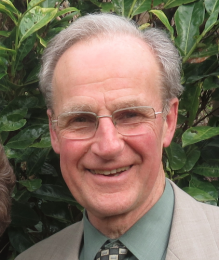 The scope of this Blog
I have been in full-time Christian ministry since 1981. In that time I served Terry Virgo as his Administrator, which included many administrative responsibilities in the Newfrontiers family of churches such as running major conferences. I have also been, and continue to be, very involved in ministry with the Poor, advising church leaders in many nations about how to engage with the poor in their local communities, training in matters related to ministry with the poor and helping churches to carry out 'Health Checks' on their ministries. These result in an Action Plan to help them develop and improve the ministry
How did I get here? In the summer of 1980, Terry Virgo invited me to join a newly formed team as his administrator. 'I don't know what an administrator does but I know I need one!' he said. 'I don't know either, but "yes"' was my reply. This team represented the beginning of what is now Newfrontiers, although at that stage we were called Coastlands, taken from a verse in Is 41 'The coastlands (ends of the earth) wait expectantly for your instruction'. From the start we had a vision to take the gospel to the ends of the earth.
For the previous 15 years I had been leading a research team in a specialist paediatric hospital, Chailey Heritage, seen by many as a 'Centre of Excellence'. I was a Rehabilitation Engineer. Initially I worked with Thalidomide-damaged children who had been born with severe limb-deficiencies. I then worked with a wider group of physically disabled children.
My wife, Janita, and I first met Terry in 1968 when he spoke at the first meeting of a Bible Study group in our home which we started with another newly-married couple living in the same village. They had known Terry from their previous church, Holland Road Baptist Church, in Hove, UK. From that first meeting started a life-long friendship. In 1977 a church was planted out of this Home Group in the nearby town of Haywards Heath – now The Kings Church (Mid-Sussex) – out of which a further three churches were subsequently planted. This church has since relocated into its own premises in Burgess Hill to accommodate growth.
My experience in administration for Terry began with some Leaders' Days in the mid- and late- 70s.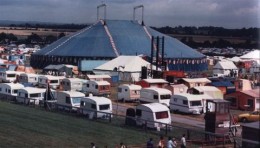 I had also been very involved in helping organise the Downs Bible Week which we launched in 1979 at Plumpton Racecourse in Sussex, UK. Over the 10-year life of the Downs we grew from 2900-8500. After a 2-year gap this was relaunched near Birmingham as the Stoneleigh Bible Week which grew to 28,000 over a further 11 years. I can only assume that Terry saw something in me that made him think I could administrate!
I also served Church of Christ the King (CCK) in Brighton as an elder for well over 20 years and as chair of the charitable trust for 30+ years. In 2014 I moved to Bath and have become involved in the church scene in that city as well as continuing my contact with churches around the nation and elsewhere as opportunity arises.
Through the postings on this blog I am attempting to share come of the skills and experiences that God has taught me over the years. There are two main thrusts, both encapsulated in the title 'Feeding 5000 is no picnic…': Biblical Administration and Ministry with the Poor.
First, my desire is to inject vision and understanding into what I share that will inspire you to see that administration is much more than a 'do it' activity. I believe that it is a spiritual gift which is greatly needed in the Body of Christ which, when working in harmony with other leadership gifts, will facilitate and enrich the church in fulfilling the commission God has given her in our generation. I share both something of a Biblical perspective and very practical skills (time management, planning etc). This teaching has resulted in three short books – see side panel.
Second, I share some of my experiences of working with the poor, particularly as I have travelled into 'developing' nations and have worked with Newfrontiers churches in many different ministries.
My hope and prayer is that this blog will better equip members of the body of Christ to contribute to the commission we all share to advance the Kingdom of God and to take the gospel to the ends of the earth in our generation.
Tweet This