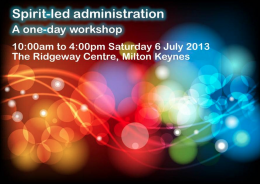 Are you a Church Administrator? An Office Manager? A PA to a church leader?
I was delighted to accept an invitation to speak at this workshop which seeks to help you explore your gifting and turn vision into reality. Administration is a spiritual gift that is much needed in our churches today, and I am pleased to have an opportunity to pass on some of what I learnt during over 30 years working with Terry Virgo as his administrator and on the wider scene within the Newfrontiers family of churches.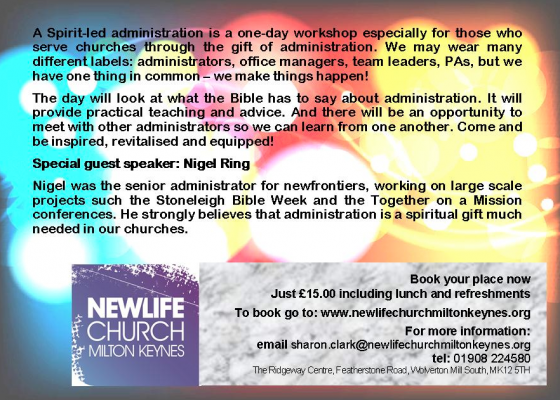 As you will see, the event is being hosted by New Life Church in Milton Keynes. To enable as many people as possible to attend they have kept the price low – just £15, which includes lunch. For more details and to book click here.
Do come along! I hope to see you there.
Tweet This